About Us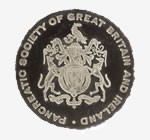 The first meeting of the Pancreatic Society of Great Britain and Ireland was held on 16 June 1975 at the Royal College of Surgeons of England. Sir Rodney Smith was elected as the first president of the Society and Mr Michael Knight as Secretary and Treasurer. Other officers elected at the meeting included Professor Henry Howat, Professor Patrick Collins, Mr Peter Bevan, Dr Martin Sarner and Mr John Trapnell. The first presentation was given by Mr C W Imrie. At the first meeting there were sixty-eight participants. Since then the Society has held an annual meeting hosted by the President and regularly attended by over a hundred delegates.
The Pancreatic Society has close links with the British Society of Gastroenterology (BSG), the European Pancreatic Club (EPC) and the International Association of Pancreatology (IAP). The abstracts of the annual meeting of the Society are published in the journal "Pancreatology".
The aim of the Society is to promote and encourage study and research into diseases of the pancreas and to actively promote professional discussions and dissemination of knowledge, for the benefit of patients and the public.