Shape the future of pancreatitis research!
6th Jul 2021
Shape the future of pancreatitis research!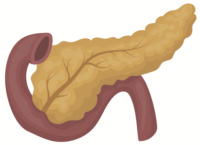 Guts UK are incredibly excited to be taking our first steps towards getting the Pancreatitis Priority Setting Partnership up and going. We are now recruiting for 6 members with experience of pancreatitis to join the 'lay steering group'. This is a unique opportunity to be involved in quite literally shaping the future of pancreatitis research in the UK.
WHAT IS A PSP?
The James Lind Alliance (JLA) helps set up Priority Setting Partnerships (PSPs) for a wide range of diseases. The purpose of this PSP is to identify and prioritise the unanswered questions in the area of acute and chronic pancreatitis. We aim to have a final output of the top ten research areas needed in pancreatitis put in priority order. The PSP process brings together patients, their carers, doctors, nurses, scientists, researchers, dietitians and other health professionals all with an equal voice.