UGI Congress
Cancelled meeting New Dates: 13 – 15 October 2021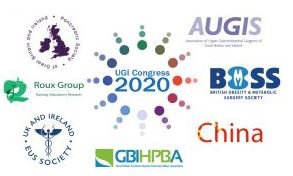 UGI 2020 Congress is now UGI 2021 Congress
New Dates: 13 – 15 October 2021
Belfast
After much discussion and thought we have decided to postpone our UGI Congress 2020 for a whole year. This is hugely disappointing considering the immense effort so many people have put into organising this collaborative meeting. The new date is 13th to 15th October 2021 in Belfast. Please put it in your diaries.
The historical city of Belfast in Northern Ireland will host the UGI Congress 2021
The Association of Upper Gastrointestinal Surgeons of Great Britain and Ireland (AUGIS) are holding this joint Upper GI Surgical Congress alongside other UK Surgical Associations, including the Pancreatic Society, GBHIBPA (Great Britain and Ireland Hepato Pancreato Biliary Association), BOMSS (British Obesity and Metabolic Surgery Society), UKIEUS (United Kingdom and Ireland Endoscopic Ultrasound society) on behalf of Trainee and Consultant Surgeons, Allied Health Professionals and Clinical Nurse Specialists, throughout the UK and Ireland. The Conference aims to bring different professionals together in one event for educational learning, sharing knowledge and inspiring a joint approach in healthcare for all.
Further details and the provisional programme will be available shortly.
For any queries, please email: nichola@augis.org