The 52nd Meeting of the European Pancreatic Club. Goes Virtual
1st to 3rd Jul 2020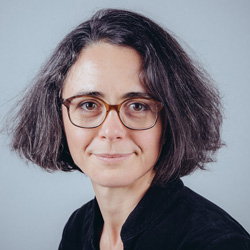 Dear Friends, Dear Colleagues,

Due to the COVID-19 pandemic, the EPC-IAP Councils have made the decision to cancel the EPC-IAP meeting 2020 initially planned to be held in Paris and to replace it by a virtual meeting to be held at the same date: July 2 and 3.

We are committed to working on an outstanding program.

The program will include a high number of conferences given by internationally renowned speakers and more than 30 oral original presentations in a two-day digital event !

Access to EPC-IAP Virtual Meeting will be made freely available.

This digital event will be the place to be to watch and listen to great lectures and latest research in Pancreatology.

On our web site, all selected abstracts will be available as a e-poster platform for the best selected communications.

Further details on the program, information regarding registration for the Virtual Meeting and guidance in obtaining any refunds of registration fees will be communicated as soon as possible on our web site and by e-mailings.

Thank you for your great support during this challenging crisis.

We are looking forward to a very successful and interactive event.

I wish you all the very best.

Pr Vinciane Rebours
EPC President 2020