PCUK Annual Summit 2020
30th Mar 2020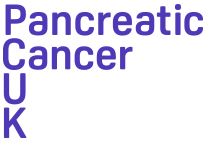 Our Annual Summit 2020: Improving Outcomes Now is an essential event for anyone with an interest in pancreatic cancer.
This unmissable one-day event is the only Summit that brings together over 250 health professionals, researchers, policy makers, charities, patients, carers and our supporters from across the pancreatic cancer community to share, learn, network and collaborate.
It's free to attend, you just need to register to book your place. If you work for a pharmaceutical or product device company, please get in touch with amy@pancreaticcancer.org.uk for more information on how you can attend this event.
Event details
Venue: etc venues 155 Bishopsgate, Liverpool Street, London EC2M 3YD, United Kingdom
Date: Monday 30 March 2020
Time: 9.00am - 4.30pm
For more informtion please visit https://www.pancreaticcancer.org.uk/AnnualSummit2020